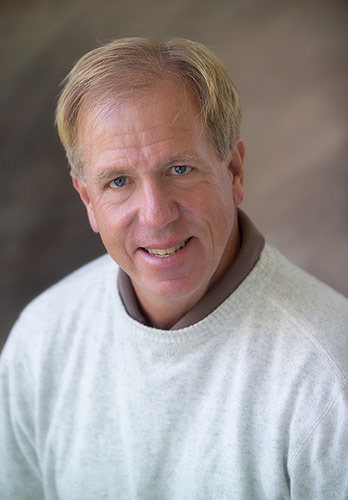 John Michael Garrett M.D. graduated from Indiana University School of Medicine in 1973. After completing a 2-year Internship and Internal Medicine Residency at the University of South Florida in Tampa, Dr. Garrett completed a 3 year residency in Ophthalmology at the Medical College of Georgia, in Augusta. He followed this with a fellowship in microsurgery, including Phaco-emulsification cataract removal and corneal transplant techniques under Richard Schulze M.D., in Savannah, Georgia. Upon completion, he began an Ophthalmology practice here in Iron Mountain, opening in January 1979.
As a Board certified eye surgeon, Dr. Garrett has performed thousands of cataract and glaucoma procedures, as well as thousands of laser operations for glaucoma, diabetic eye disease, and retinal diseases.
As an accomplished refractive surgeon, Dr. Garrett has had additional training in Refractive Surgery including Radial Keratotomy (RK), Astigmatic Keratotomy (AK), Excimer Laser Photorefractive Keratectomy (PRK), Laser Assisted in Situ Keratomileusis (LASIK), and phakic IOLs.
Dr. Garrett founded the first FDA approved laser vision correction center in the State of Wisconsin, located in Green Bay, and was the first U.P. doctor to perform Laser Vision Correction.
Dr. Garrett began performing near-sighted correction surgical procedures in 1993. He performs iLasik and other refractive procedures in the safer sterile environment of the U.P.'s first ASC (ambulatory surgery center) at Garrett Eye, in Iron Mountain, MI.
By working with referring Optometric doctors from Michigan and Wisconsin, Dr. Garrett has developed a coordinated program to offer the highest possible quality of care, while facilitating convenience and continuity for his patients.
Dr. Garrett is the past president of the Upper Peninsula Medical Society and is a Fellow of the American Academy of Ophthalmology (AAO), the American Society of Cataract and Refractive Surgery (ASCRS), as well as a Fellow of the American College of Surgeons (FACS). He also is member of the American Medical Association, the Michigan Ophthalmology Society, and the Michigan State Medical Society.
He and his wife, Karen, a Registered Nurse, have three children, Hillary, John, and Thomas. He enjoys waterskiing, snowboarding, basketball, hockey, golf, and tennis. He relaxes by playing the piano.